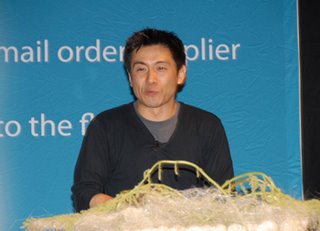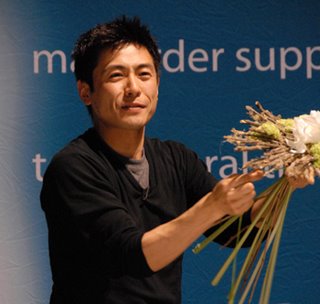 ちょっと遅くなってしまいましたが、今年の1月にバーミンガムで行なわれたスプリング・フローリスト・イベント2007でのデモの様子です。20分ほど時間をいただいて、4つの作品を作らせていただきました。(と言っても,当日の朝から下ごしらえにはずっと掛かっていたのですが、、、。)
当日たくさんの人から手助けをいただきました。心から感謝。
I know it has been a while, but here are some of the pictures from Spring Florist Event 2007 in Birmingham. Among other florists, we had about 20 minutes each to do some demonstration work on a stage. I made 4 works, although it took me almost all day from the morning to do all the preparation... I was lucky enough to be there, and fortunate enough to receive so much support and help from many people on the day. Thank YOU ALL!
デモの作品について、フュージョンフラワーズのホームページに記事があります。是非ご覧ください。
Fusion Flowers web page has mentioned about this demo. Please have a look on the news.
フュージョンフラワーズ Fusion Flowers