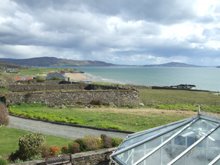 5月にアイルランドで花のチャリティーイベント'A Place Apart'が開かれました。会場はBuncranaというとても美しい場所にある
Loreto House
。窓から見える景色はちょっと懐かしいものがありました。
I was privileged to be invited over to a charity event called 'A Place Apart' in Ireland. The space is
Loreto House
in a beautiful area called Buncrana.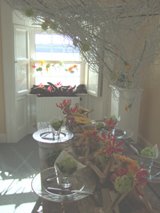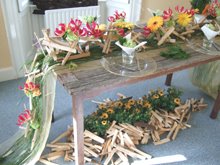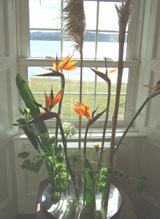 今年はこの建物の一室を担当。今度はゆっくりと来てみたいと思います。バンクラナの皆さん、大変御世話になりました!また是非お会いしたいです。
One of the rooms on the first floor was my room this year. The stay really made me feel like coming back again, perhaps a little bit longer. Hello, Buncrana! Thank you very much for your warm heart, and looking forward to seeing you soon.
イベントのホームページはこちらからどうぞ。
A Place Apart International Flower Festival
当日カメラを担当された方のブログ
Inishindie
にも紹介されています。2008年5月2日をご覧ください。There is a beautiful blog called
Inishindie
, which has some more pictures from this event. Check on 2nd May 2008!