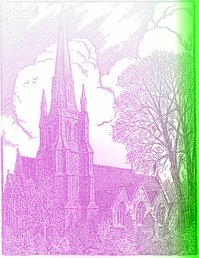 花のアレンジメントクラスでは、素敵な作品が毎週たくさん生まれています。自分で選んでデザインした作品には、それぞれの想い・考えがこめられています。家に持ち帰る道すがら、通りすがりの人々から声をかけられることもしばしばとの事。これらの想いの詰まった作品をもっと多くの方にも見ていただきたいという事で、この度、花の展示会を開かせていただくことになりました。
日時:11月8日(土曜日)9日(日曜日)10:00 〜 17:00
場所:クライストチャーチ ハムステッド教会
Christ Chrch Hampstead
Hampstead Square, NW3 1AB
 (9日の日曜日は戦没者を追悼する特別ミサが11:00より開かれます)
教室を行なっているいつもの教会ですが、普段は一般には公開されていません。教会見学とハムステッドヒースの散歩もかねて、是非おいでになりませんか?
We have been seeing so many beautifully designed flower arrangements week after week at the class. So much thoughts and emotions are poured into each design, people on the street quite often start asking about these arrangements on their way home. I always wished that these designed to be enjoyed by many more people... and, now, we are delighted to announce the Flower Festival!
Dates : Saturday November 8th & Sunday 9th
Opening : 10:00 - 17:00
Location : Christ Chrch Hampstead
Hampstead Square, NW3 1AB
(Sunday November 9th - Service of Remembrance from 11:00 The choir will sing Dyrufle's
REQUIEM
)
Please come along, and say hello!